The newly-renovated building features three dedicated photography studios available for hire, and is undergoing further expansion later this year to include large film studios and additional hire spaces. "The Studios are designed to be an open and collaborate environment for photographers and filmmakers, where we can foster the growth of a community of creatives," says director Rob Brown.
The introduction of Spine Street Studios is the next stage of development for a thriving photography and education business, and introduces a space for photographers from around Brisbane, interstate and abroad to convene photography workshops and develop a community for film and other creative industries in Brisbane.
World-renowned portrait photographer Kelly Brown, fresh from winning the highest honours at the Wedding & Portrait Photographers International awards in Las Vegas, is the driving force behind the studio just 20 minutes from Brisbane's CBD. The space is designed as a home to Kelly's flourishing photography business, Little Pieces Photography, as well as The Baby Summit, her educational venture with husband Rob and colleague Garrett Hollis. "It is my dream to bring aspiring and professional photographers together to ensure the next generation has a photographic record of their early days," says Kelly.
The Space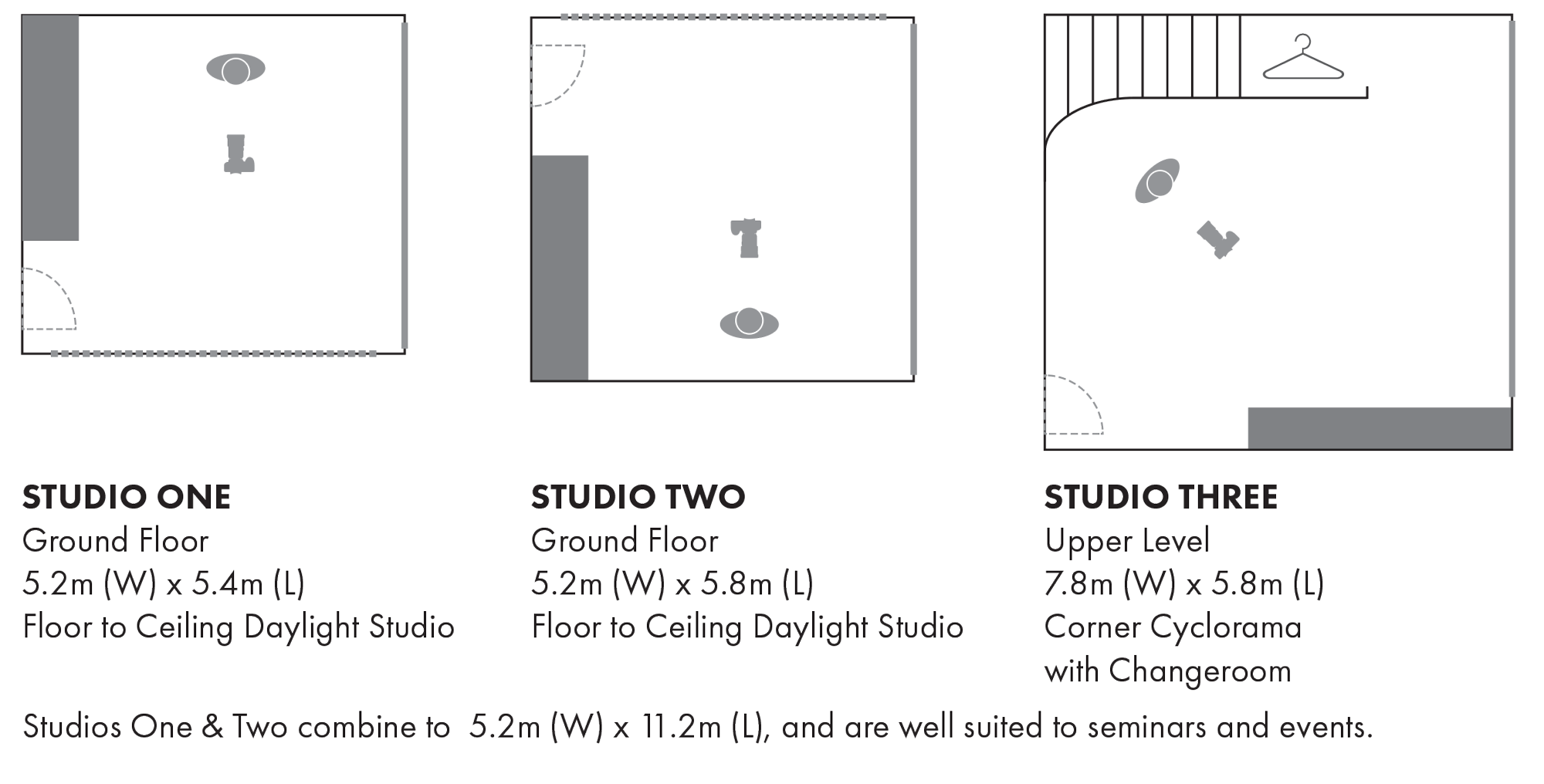 Studio 3 Virtual tour
Contact Us